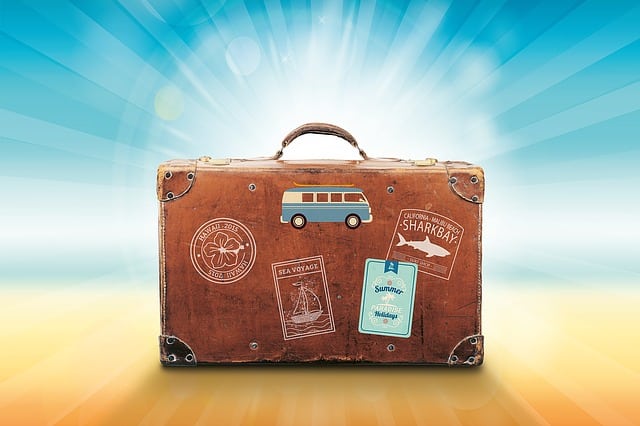 Traveling across the world to exotic places, and uploading your pictures on Instagram or any other social media platform, is a dream of everyone. Traveling is an activity that is shared by every person, no matter how the difference of interest we all have.
[ad#ad-160]
But there is one huge factor that affects all traveling plans, and that is cost.
Traveling includes taking flights, booking accommodations, arranging transportations, buying food, and other things.
These things make up and form a huge bill of payment that we need to make in order to afford a trip. Most people just postpone or even cancel their traveling plans after looking at all the cost estimations.
However, you can always find some hacks that can help you cut some money off the traveling price tag here and there.
Among all the other modes of traveling, your flight tickets stand out among the others where you have a margin to avail some rebates.
Not that there isn't any other place where you can save, but flight tickets take up most of our money, and it is always healthy on our pockets to get a cheap ticket in and out of your holiday destination.
Flights hack to find yourself a cheap ticket
Following are some great hacks that can help you book cheap tickets. Make good use of them and ensure that you have the least priced ticket on the whole plane.
Using a flight aggregator to compare rates
You should always use a flight aggregator before booking your tickets. It is imperative to compare and book cheap flights with this method as you will know all the flight costs and time of their departure.
You don't see this much information on any airline website, and this is where an aggregator comes in handy.
If you are lucky, you might get a chance to avail a promotion deal or discount package on your travel.
Book your tickets on a travel agency portal
Booking your tickets from an airline website may seem the most logical choice, but trust us it isn't. Airlines always present the highest flight rates on their own portals and they overcharge their owncustomers. So be wise and book your tickets on any renowned travel agency portal.
Wherever there is competition, there will be a price difference. An airline website will only show its own rates, and a travel agency portal will show the rates of all available airlines.
Become a member or a frequent flier
Airlines offer different frequent fliers programs or membership that is based on miles traveling. You are awarded a free ticket, or an upgrade to business class, or any other service(s) for your loyalty with the airlines.
Airlines also prefer travelers who are their members over those who aren't when offering deals and promotions.
So it is imperative to acquire membership or becoming a frequent flier for any airliner you like to travel with.
Timing of flight
We recommend that you book your flights on a weekday instead of the weekend. Weekday flights are least priced and least crowded. Tuesday, Wednesday and Thursday flights are most suitable in flying out.
You should also book an early morning flight, as they also cost comparatively lower than any other flight.
You can also reach your destination at a great time, and start exploring from the very same day after settling down and refreshing at your hotel.
[ad#ad-160]
Book a return ticket
Booking a two-way flight, or more commonly known as return flight is the best choice to avail discount.
They cost a lot less than a one-way flight when added together.
But it is not important to book a return ticket for the same airline. You can change your company of airline when flying in and out of your destination.
Compromise on preferences
When you are looking for the least expensive ticket, it is important to compromise on your preferences.
We all love certain airlines and their services.
However, this isn't a way to find a cheap ticket. So sacrifice all your favorite airlines, services, meals, or even your favorite seat for the ultimate cheap flight ticket.
Last minute booking
Although it is a risky move, you have the best chance to secure the lowest priced ticket on the plane when you book at the last minute.
Airliners don't want to fly with empty seats, and they will do anything up until the last minute to find a passenger for their un-booked seats.
So they just give away their remaining tickets for a no or less profit. It is highly intriguing but a risky move to wait until the very last minute of any flight for that cheapest ticket on the plane.
Your trip can be easily made or destroyed with this one move, so choose wisely!
Author Bio
Hassan Johar is a proficient blogger & Digital Marketer who has contributed on many web journals. He helps his clients to get better visibility online through digital marketing tactics.