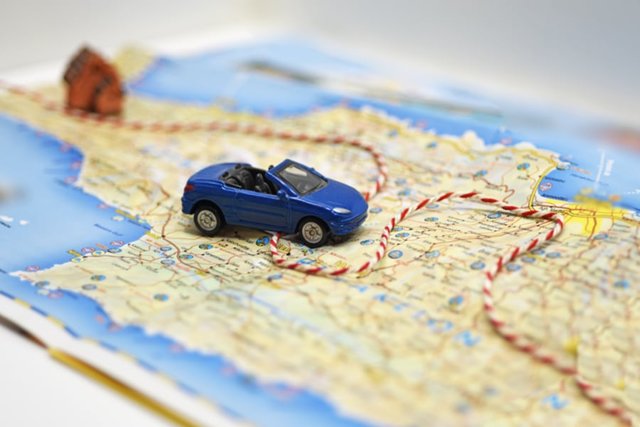 Car hire directory in South America
Car hire directory for car hire or rental in South America selected for you by our tour operators. Selects only the best car rental companies around South America, providing car hire in Argentina, Brazil, Bolivia, Chile, Colombia, Paraguay, Peru, Venezuela, Ecuador, Peru y Uruguay.
Aeropuerto Internacional de Don Torcuato – Information on airport history, directions, authorities, and FOB services.
All Kinds of Trains on the Tracks of Argentina – Includes images of American and British locomotives in Argentina.
Brazil car hire,
"Brazil car hire & rental offers cheap and discounted car hire all over Brazil. Compare car rental rates of all major car hire providers in Brazil and save on you car rental."
Car Hire in South America
"If you are looking for a hire car for holiday or business in South America below are a list of the countries that we provide car rentals in. Either click on the country for more information or click the get a quote button above to start making your car hire reservation."
Alquiler autos: rentas de vehiculos : Rent a car Buenos Aires is a car rental agency with offices in the city of Buenos Aires, Argentina.
A. Di Primio – Furniture moving and storage, services areas equipped with the most modern lift systems. Also offers a pay-at-home option.
Argentina Full Rent Service – Offers chauffer-driven and self-drive cars for rent, events, transfers and trips.
Helicenter – Authorized service center for Rolls-Royce Allison 250, Bell Helicopter Textron and MD Helicopters.
Southern Winds Airlines – The youngest and modern airline of Argentina.
Supermar S.A. – A transport logistic company.
Taxis de Buenos Aires – Contains general information about taxi services in the city, fares and companies.
Hertz
Choose a location in South America for reservations. Rent a Car – It is found in the extreme south of the American Continent, the Patagonia, Tourism agency.
Train Travel in Chile. – Chilean state railway companies such as EFE, MERVAL, FCALP, BIOTREN, BUSCARRIL. Fares and timetables. Interesting links and riders experiences.
CCNI – Shipping company Interoceánica.
Aerovias DAP – Regular and charter flights, to any geographical point within the region. Antarctica flights. [Spanish, English]
Metropolitano – A holding company involved primarily in providing commuter rail transportation. The three concessionaires of the former San Martin, Belgrano Sur and Roca Lines, who took over operations in 1994, have grouped under the name of Metropolitano.
Personal taxi service – Offers customed service, and International Airport of Ezeiza, outputs and arrives in Buenos Aires.
LanChile Airlines – Buy flights online to Chile, Peru, Argentina, Ecuador, Colombia, Venezuela, USA & Europe. Review flight schedules, fares & travel guide of main highlighted destinations. LanChile is a member of the oneworld airline alliance.
LYS Rent a Car – Offer great options in most chilean cities.
Taxi Service Punta Arenas – Taxi service, is backed by a contract with the port enterprise, in the city where your ship is stopped.
United – In Chile, United Rent a Car of Santiago offers great promotions.
Verschae Rent a Car – Is the unique Company in Chile able to offer you from a car to a tourist bus
Payless Car Rental
"Payless Car Rental serves as a low-cost alternative to major, higher-priced car rental providers in the United States, Canada, Central America, South America, Europe, and Australia."
Brazilmovers – Custom brokers and door to door shipping and relocations worldwide by sea and air freight.
Capital Transportation & Technology – By land, sea or air, Capital offers logistics solutions and Tracking system.
Paissandu Executive Car Service – Airport transportation, tours, trips, visit plants/sites, Transfer to receptions also City Tours.
Railway Magazine – Magazine which provides all kind of information about railway in brasil and organize events and railway show.
Relocating and Moving to Brazil – Relocating and moving to Brazil including customs clearance with experienced freight forwarders and brokers. Information and assistance.
Rent Car Buenos Aires Argentina.
"Visit the most beautiful and unforgettable places in Argentina by renting your own car. We offer several different vehicles for rent, click on one and make your car reservation."
Rental Cars in Chile
"ContactChile offers cars at significantly lower prices than at the main rental companies. We co-operate with well-established local rental companies who provide latest models and a comprehensive service." Plus liceensing, driving tips and practical suggestions.
Rio de Janeiro Rental Cars
"Select your travel dates and vehicle type below to view rates, availability & make secure online reservations in Rio de Janeiro."
Argentina Car rentals
"In the main cities of Argentina there are many types of rental car agencies from transnational companies to small local rental businesses. All of these manage various categories of vehicles and services" Choose a city and check the the driving tips.
Renting cars in South America can be a convenient and flexible way to explore the region's diverse landscapes and vibrant cities. Here is some brief information about renting cars in South American countries:
Rental Agencies: Major international car rental companies like Avis, Hertz, Budget, and Europcar operate in many South American countries. Additionally, there are local and regional car rental agencies that offer competitive rates and a variety of vehicle options.
Requirements: To rent a car in South America, you typically need a valid driver's license from your home country or an international driving permit (IDP). Some countries may have age restrictions for renting cars, so make sure to check the minimum age requirement before booking.
Booking in Advance: It's recommended to book your car rental in advance, especially during peak travel seasons. This ensures availability and allows you to compare prices and choose the best option for your needs.
Insurance: Car rental agencies in South America usually offer various insurance options, including collision damage waiver (CDW), theft protection, and third-party liability insurance. It's advisable to carefully review the insurance coverage and understand any additional costs or deductibles before making a decision.
Road Conditions: South American countries vary in terms of road conditions. While major highways are generally well-maintained, rural areas and remote regions may have rough roads or limited infrastructure. It's essential to consider the terrain you'll be driving through and choose a suitable vehicle accordingly.
Traffic and Parking: Cities in South America can have congested traffic, especially during peak hours. Familiarize yourself with local traffic regulations and parking rules to avoid any issues. Secure parking facilities are available in many urban areas, but it's important to take precautions against theft, such as not leaving valuables in the car.
Border Crossings: If you plan to travel between South American countries, check the rental company's policies regarding border crossings. Some agencies may require additional paperwork or charge extra fees for taking the rental car across international borders.
Remember to thoroughly read the terms and conditions of your rental agreement, including any restrictions or additional fees. With proper planning and awareness of local regulations, renting a car in South America can provide you with the freedom to explore at your own pace and discover the beauty of the continent.