Lawyers and Attorneys in South America.
[ad#ad-160]
We are glad to welcome you to the Lawyer, Attorney, and law firm directory Directory, featuring detailed profiles of attorneys from across all the South American Countries. To get started use the links below by clicking on a country. We hope you can solve your legal issue through this lits:
If you haven't hired an attorney, lawyer or Law firm before, you may want to consult our list of Lawyer and Attorneys in South America. In addition, if you'd prefer to describe your legal issue online and be contacted by a lawyer, please contact them through the phone numbers.
Directory of Lawyers, Attorneys and Law firms in South America or Latin America:
Argentina Lawyers and Attorneys in Argentina
Bolivia Lawyers and Attorneys in Bolivia
Brazil Lawyers and Attorneys in Brazil
Chile Lawyers and Attorneys in Chile
Colombia Lawyers and Attorneys in Colombia
Ecuador Lawyers and Attorneys in Ecuador
Peru Lawyers and Attorneys in Peru
Paraguay Lawyers and Attorneys in Paraguay
Uruguay Lawyers and Attorneys in Uruguay
Venezuela Lawyers and Attorneys in Venezuela
Lawyers in South America
[ad#ad-336]
Tags: Attorney, lawyer, and law firm directory to find a lawyer, attorneys, and local law firms. lawyer directory south America Bankruptcy Attorney, courthouses, courts, Advocacy, attorney ethics in south America.
South America, barristers, barristers and solicitors, conduct, economy, ethical codes, ethics, lawyer ethics, lawyers in south America Lawyers, Find Law Firms and Lawyers in south America. Legal advice. South America's directory of attorneys in south America and law firms for consumers in south America.
Legal ethics, professional ethics South America.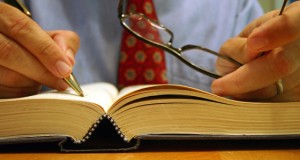 Professional responsibility, solicitors, solicitors' ethics. lawyers and and Attorneys in south America. Attorney, lawyer, Litigation, macs in law, Rocketmatter, trial in south America. Lawyers and and Attorneys in south America.