[ad#ad-160]
São Paulo is the largest city in Brazil, the largest city in the southern hemisphere, and the world's sixth largest city. The São Paulo metropolitan area is ranked as the second most populous in the Americas and is among the five largest metropolitan areas of the planet.
The city is the capital of the state of São Paulo, the most populous Brazilian state, the name of the city honors Saint Paul. São Paulo exerts strong regional influence in commerce and finance as well as arts and entertainment. São Paulo is considered an Alpha – World City. When talking about the state of São Paulo, the superlative form is a must. It is the state with the country's largest population, largest industrial complex, highest economic production, the one that receives the largest number of immigrants and, as expected, the most cosmopolitan state in South America. São Paulo was built thanks to hardworking people coming from all over the country and the world, who kept the vocation for work statewide.
One of the world's biggest metropolises, São Paulo looms large over South America. While the city lacks the natural beauty of Rio, Sampa – as it's affectionately called by locals – has much going for it. This is, after all, the cultural capital of Brazil, with a dizzying array of attractions including first-rate museums, nightly concerts, experimental theater and dance. The nightclubs, bars and restaurants are among the best on the continent. Paulistanos (inhabitants of the city) believe in working hard and playing harder, and despite constantly complaining about street violence, clogged highways and pollution, most wouldn't dream of living anywhere else.
List of Hotels in Sao Paulo Brazil
Renaissance São Paulo Hotel
Alameda Santos, 2233 – Jardim Paulista, Sao Paulo – (0xx)11 3069-2233
Mercure Hotel São Paulo Jardins
Alameda Itu, 1151 – Sao Paulo – (0xx)11 3089-7555
Hotel Unique
Avenida Brigadeiro Luís Antônio, 4700 – Jardim Paulista, Sao Paulo – (0xx)11 3055-4700
Luz Plaza Hotel
Rua Prates, 145 – Sao Paulo – (0xx)11 2627-3400
Intercontinental
Alameda Santos, 1123 – São Paulo – (0xx)11 3179-2600
Hotel Sao Paulo Hotel
Rua Maranhão, 371 – Consolação, Sao Paulo – (0xx)11 3665-8200
Mercure Hotel São Paulo Paulista
Rua São Carlos do Pinhal, 87 – Sao Paulo – (0xx)11 3372-6800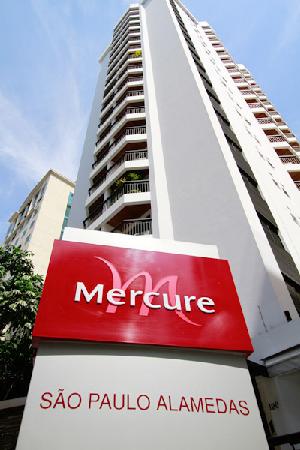 [ad#ad-160]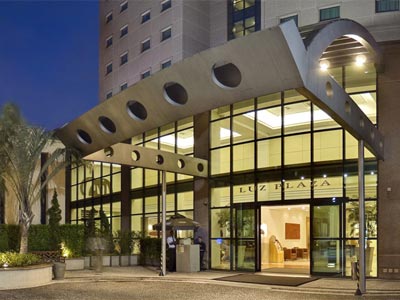 Tags: Look Hotels in Sao Paulo. Some Hotels where stay in Sao Paulo.