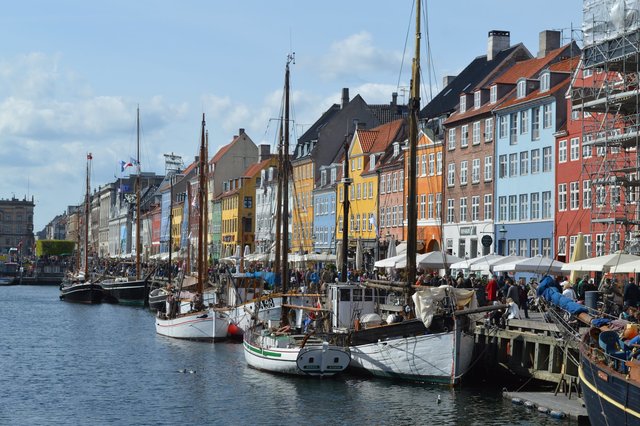 Situated on the edge of Baltic Sea and enjoying a strategic position on one side of the Oresund Strait, Copenhagen is one of the most significant cities in Europe. The historical importance of this city is beyond anyone's imagination. It is a fact that whoever controlled Copenhagen, was able to control Scandinavia.
The city of happy Danes has one of the oldest metropolitan centres in not only Europe but the whole world. Loaded with a medley of historical sites and magnificent modern architecture, Copenhagen is a top-class city with hundreds of interesting facts, places to visit and things to do. So make your travel plans and get ready to tick Copenhagen on your to-do- list, as the following facts will make you fall in love with this city of Spires.
Home to the happiest people on the planet.
Copenhagen, the capital city of Denmark has recently topped the researchers to find out the happiest place on Earth. Its inhabitants are joyous, welcoming and always happy about the blessings they have in their lives. For this reason, tourists always leave happy from this city. There are many reasons for the citizens of Copenhagen to be so friendly, but it comes to only one when it is about happiness. The people choose to be hospitable and friendly, especially to the people visiting their city.
History tells us how ruthless the Vikings were. We are led to believe that Danes are still the same people, with tough and cold nature which isn't true at all. But when we experience their city and most importantly them, it changes our perception immediately. Danish love to mix, party and take part in healthy activities to keep themselves fit and healthy.
Awareness of hygiene and cleanness
Copenhagen is not only the happiest city in the world, it is also the capital of hygiene and cleanness. You can practically drink tap water and swim in the canals and harbour. There is a great awareness of cleanliness among its inhabitants, and roads and streets are all washed on daily basis.
Home to Fairy Tales
Many of us believe that fairy tales originated in Germany. However, that is half true, as Copenhagen is also the birthplace of fairy tales.
The renowned author of several fairy tales, Hans Christian Andersen was a Danish and lived in Nyhavn. It is there he wrote several fairy tales such as celebrated Frozen, The Little Mermaid, The Red Shoes, Thumbelina and many more. In 1913, Carl Jacobsen dedicated a statue of The Little Mermaid to this city,
for its contribution to the fairy tales. This place is truly remarkable for kids and fairy tales fans.
Tivoli Garden, the Disneyland of Denmark
You will be truly amazed when we tell you that Copenhagen is the place where Walt Disney got his inspiration to work on Disneyland. Tivoli Garden in Copenhagen is the oldest amusement park in the world. It has some great rides and an equally great theme to inspire millions of its visitors, one of which was Walt Disney.
As fairy tales was born in this city, it is safe to say that Disneyland was also born in this place.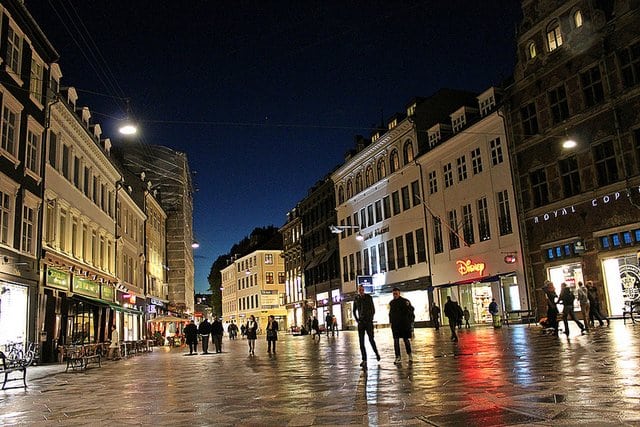 Stroget, the longest shopping street in Europe
Copenhagen is also home to Stroget, which the longest shopping street in Europe. You can shop on different brands, local shops, enjoy breakfast, lunch, dinner or even drinks. This street also offers some of the most beautiful fountains, so try to dip your feet and enjoy your drinks.
Christiania, a self-proclaimed autonomous anarchist district in Copenhagen. In one of the busiest areas of one of the most important cities of Europe lies Christiania, a Freetown.
This place is an autonomous region of Denmark, which has its own laws and is absolutely free from car taxes. Although it is hard to believe that a free town can exist in a place such as Copenhagen, we highly recommend you to visit this unique part of the city as it is completely safe for everyone, and loaded with amazing restaurants, wall arts, creative places, thousands of inhabitants and much more.
Ease of travel
With the growing awareness amongst tourists, there are more people visiting Copenhagen. For this reason, tourism is booming and creating more opportunities for the local industries to capitalize. The international airport has also become a major hub of flights from all over the world. You can also book cheapest flights to Copenhagen with the help of a flight aggregator or travel agent.
Legendary Flag of Denmark
The official flag of Denmark is considered the oldest in the world. Rendering to a myth, this flag of Scandinavian Cross was adopted by the Danes in 1219AD, after defeating King Valdemaar II of Estonia in a battle that was almost lost. This flag was used to rally the Danish troops and it played an important role in securing their victory.
Safest city in the world
Copenhagen is the safest city in Europe, and one of the safest cities in the world. There is no fear of any criminal activity, and the school doesn't even require an acknowledgement or permission from guardians and parents to take children on field trips. So when on a Copenhagen tour, safety should always be your least concern, and rightly so.
Matchless Architect
Filled with astounding buildings, modern and historic; Copenhagen is the capital of great architectural designs. Danish designers and architects are known all over the world for their unique work. For example, Jorn Utzorn designed Sydney Opera House, which is considered as one of the modern Wonders of the World.
In our travel blog, you can find information about Suriname a small south america country. Every week we post new travel articles.